QuARRy Home
Collaborative Lab Activity Using Google Draw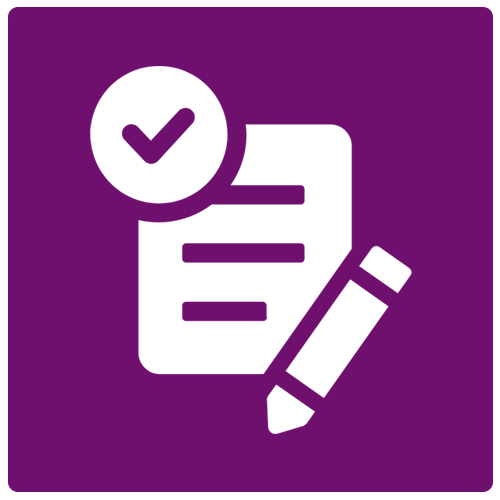 Assignment
Description
Instructor Susan Cholette from San Francisco State University, developed a group activity for synchronous online learning to replace the original quiz where students submitted an individual assessment. In this activity, students work in breakout rooms and collaborate on solving a problem using Google Draw.
QLT Objectives Met
QLT Section 4: Student Interaction and Community

Objective: 4.4 Learning activities facilitate and support active learning that encourages frequent and ongoing peer–to–peer engagement.

QLT Section 6: Technology for Teaching and Learning

Objective: 6.2 Technological tools and resources used in the course enable student engagement and active learning.
Objective: 6.3 The instructor provides clear information regarding access to the technology and related resources required in the course.
Objective: 6.4 Acceptable technological formats for assignment completion and submissions have been articulated.
Material:
---
Additional Information
Material Type: Assignment
Author: Susan Cholette , Instructor
Institution: San Francisco State University
Date Created: 2021-06-23
Course Format: Online
QM Standard Equivalents
QM General Standard 1: Course Overview and Introduction
Standard: 1.5 Minimum technology requirements for the course are clearly stated, and information on how to obtain the technologies is provided.
QM General Standard 5: Learning Activities and Learner Interaction
Standard: 5.2 Learning activities provide opportunities for interaction that support active learning.
QM General Standard 6: Course Technology
Standard: 6.2 Course tools promote learner engagement and active learning.
Standard: 6.3 A variety of technology is used in the course.