QuARRy Home
Scientific Publication Mock Process for Introductory Chemistry Lab Course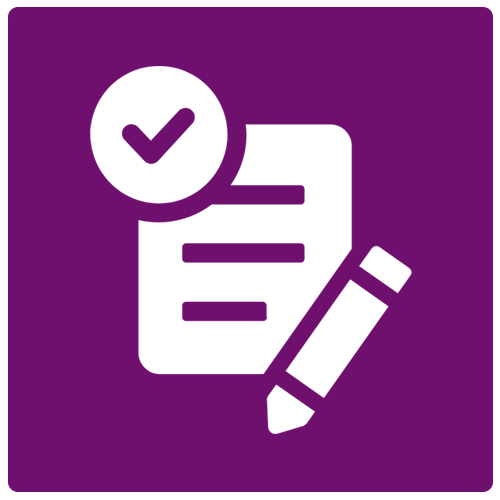 Assignment
Description
Instructor Melissa Garrett from Fresno State, teaches students how scientific information is disseminated by mimicking the process. In this assignment, the students are asked to write a manuscript on a designated lab experiment and submit their papers for "publication" to the instructor who takes on the role of the journal editor before sending the paper for anonymous peer reviews.
QLT Objectives Met
QLT Section 4: Student Interaction and Community

Objective: 4.4 Learning activities facilitate and support active learning that encourages frequent and ongoing peer–to–peer engagement.
Objective: 4.6 Instructor clearly explains their role regarding participation in the course. Instructor participates, facilitates student participation, and encourages students to take ownership and promote different points of view.

QLT Section 5: Facilitation and Instruction

Objective: 5.6 The instructor demonstrates commitment to students' learning by providing clear feedback in a timely manner.

QLT Section 6: Technology for Teaching and Learning

Objective: 6.1 The tools and media facilitate achievement of course learning objectives/outcomes.
Objective: 6.2 Technological tools and resources used in the course enable student engagement and active learning.
Material:
---
Additional Information
Material Type: Assignment
Author: Melissa Garrett , Instructor
Institution: California State University, Fresno
Date Created: 2021-06-16
Course Format: Online
QM Standard Equivalents
QM General Standard 3: Assessment and Measurement
Standard: 3.5 The types and timing of assessments provide learners with multiple opportunities to track their learning progress with timely feedback.
QM General Standard 5: Learning Activities and Learner Interaction
Standard: 5.2 Learning activities provide opportunities for interaction that support active learning.
Standard: 5.3 The instructor's plan for regular interaction with learners in substantive ways during the course is clearly stated.
QM General Standard 6: Course Technology
Standard: 6.1 The tools used in the course support the learning objectives.
Standard: 6.3 A variety of technology is used in the course.