QuARRy Home
Preparing and Brainstorming for Experiential Lab Group Activity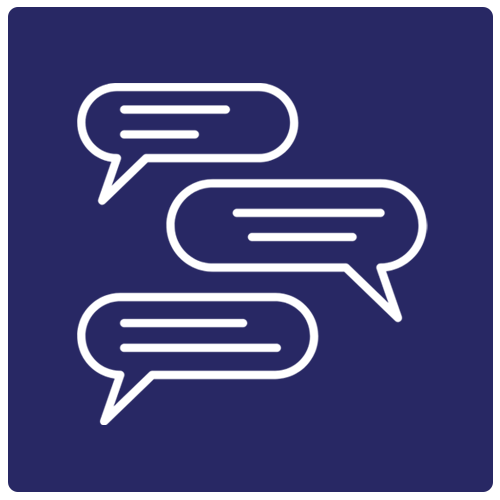 Discussion
Description
Professor Emerita Betty Garcia from Fresno State, developed a small group activity where students are asked to brainstorm about "possible" "presenting problems" that would be brought to a group with the identified focus (i.e., graduate student stress) using Zoom breakout rooms. The purpose of this activity is to reflect on the role they will take in the group and in preparing and planning for the class lab group activity. The multi-sequence activity involves students thinking about options and choosing one. Possible presenting problems are posted on Jamboard for all students to review and factor into their decision-making about what "presenting problem" will be theirs.
QLT Objectives Met
QLT Section 4: Student Interaction and Community

Objective: 4.4 Learning activities facilitate and support active learning that encourages frequent and ongoing peer–to–peer engagement.

QLT Section 5: Facilitation and Instruction

Objective: 5.4 The instructor empowers students with choices to encourage the exploration of new concepts and new perspectives through the course experience.

QLT Section 6: Technology for Teaching and Learning

Objective: 6.2 Technological tools and resources used in the course enable student engagement and active learning.
Material:
---
Additional Information
Material Type: Discussion
Author: Betty Garcia , Professor Emerita
Institution: California State University, Fresno
Date Created: 2021-06-25
Course Format: Hybrid / Blended
QM Standard Equivalents
QM General Standard 5: Learning Activities and Learner Interaction
Standard: 5.2 Learning activities provide opportunities for interaction that support active learning.
QM General Standard 6: Course Technology
Standard: 6.3 A variety of technology is used in the course.