QuARRy Home
Using VoiceThread to an Create Effective and Creative Assignment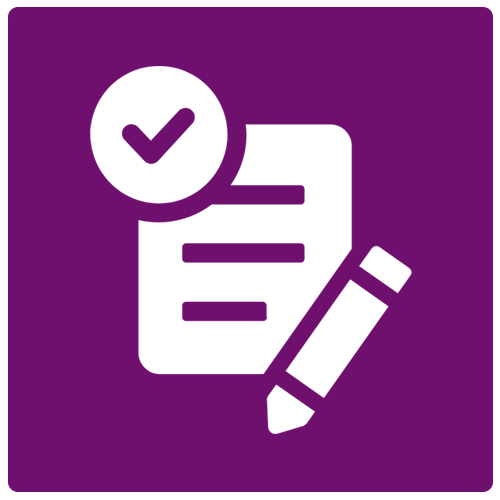 Assignment
Description
Diana Lenko, Instructor from California State University, Channel Islands, used VoiceThread to create an assignment that encouraged peer-to-peer learning and enabled students to participate and collaborate using one of five powerful commenting options: microphone, webcam, text, phone, and audio-file upload, and do it at their own pace. The collaboration tool is also fully integrated into Canvas, so students and instructors don't have to log in to the platform separately. By watching videos of exemplary speakers and exploring the key leadership concepts in action, students gained insights into the communication strategies and leadership attributes essential to effective leaders.
QLT Objectives Met
QLT Section 3: Instructional Materials and Resources

Objective: 3.5 There is a variety of instructional material types that lead to more UDL/access and student engagement, while not overly relying on one content type such as text.

QLT Section 4: Student Interaction and Community

Objective: 4.4 Learning activities facilitate and support active learning that encourages frequent and ongoing peer–to–peer engagement.

QLT Section 5: Facilitation and Instruction

Objective: 5.2 The instructor clearly helps students make connections between the content and the course activities, and how their life experience and mastery of concepts gained in the course will integrate into their college degree, future career, and role as a global citizen.
Material:
---
Additional Information
Material Type: Assignment
Author: Diana Lenko , Instructor
Institution: California State University, Channel Islands
Date Created: 2023-03-28
QM Standard Equivalents
QM General Standard 4: Instructional Materials
Standard: 4.5 A variety of instructional materials is used in the course.
QM General Standard 5: Learning Activities and Learner Interaction
Standard: 5.2 Learning activities provide opportunities for interaction that support active learning.